Christie garden sheds
Utility sheds, workshops, wood sheds, aviaries, and chicken houses by Christie.
A reputation for quality earned over 100 years.
Christie Quality
With over 100 years in the business, Christie understands the importance of quality.  All Christie products are backed by a 15 Year Tick guarantee.
Built for NZ
Made from NZ Steel's Zincalume or Colorsteel, Christie sheds are built to last and look good doing it.
Easy DIY Install
Christie shed are delivered in panels, not pieces.  So DIY installation is quick and simple.
The great Kiwi shed
THE GREAT KIWI SHED comes in all shapes and sizes, and the kiwi shed that has stood the test of time is Christie. Christie Garden Sheds have been manufactured in Dunedin for over 50 years to provide New Zealand gardeners (and hoarders) somewhere safe to keep their 'stuff'. Christie Garden Sheds are also proven as wood sheds and bus shelters for country kids.
Features
Long-life Zincalume frame
Large range of nature-inspired colours
Roof guttering standard on all models
Choice of single or double easy-slide doors
Secure design with lockable door latch system
Delivered in pre-assembled sections with easy DIY instructions
A Christie Garden Shed is a brilliant addition to your backyard adding to your storage capacity — you can finally clear-out the garage and park your car in it. Christie Garden Sheds provide a weatherproof and secure facility. A padlock system can be used on the door latch to keep out wannabe thieves. And hazardous substances and potentially dangerous equipment can also be safely locked away from curious children.
Accessories
Enhance your Christie shed with top quality Christie options and accessories. Add a skylight, shelving brackets or a work bench to set your shed up, just the way you want it.
Christie benches, stages and shelving brackets are made from strong, long-life Zincalume with a non-rust finish. They'll keep looking good and working hard for years to come.
Options
Tailor your shed to perfectly fit your requirements by selecting from a range of options. These include:
Flooring option 1 – Concrete slab securing bolts
Flooring option 2 – Wooden flooring
Windows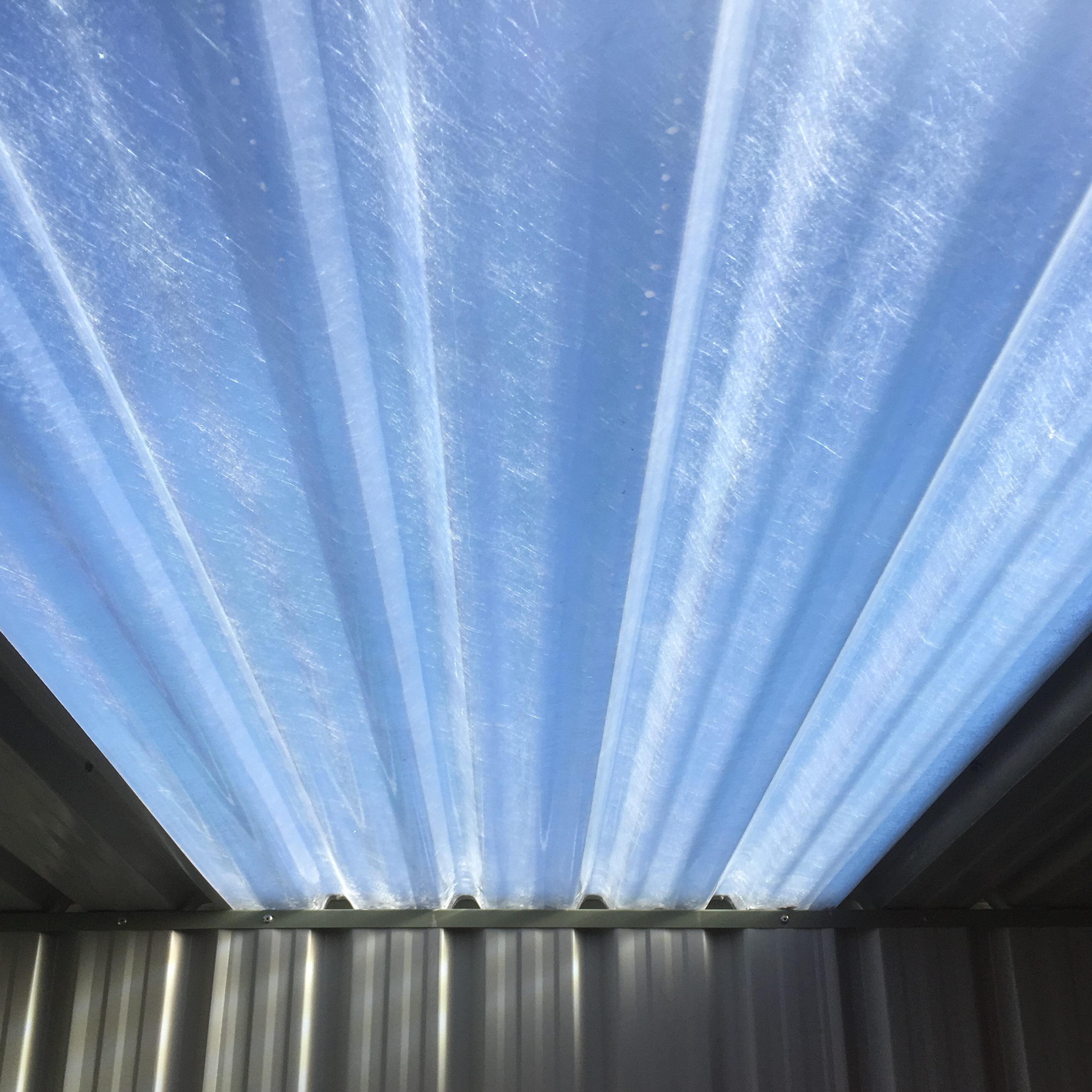 Easy DIY install
Christie garden sheds are easy to install! We've put a lot of time into designing our sheds so that you can put them up yourself with the assistance of a trusty helper.
Seeing is believing though, so take a look at the video to the right to watch one of our utility sheds being installed.